Theater Breaks a Leg in Two Fall Productions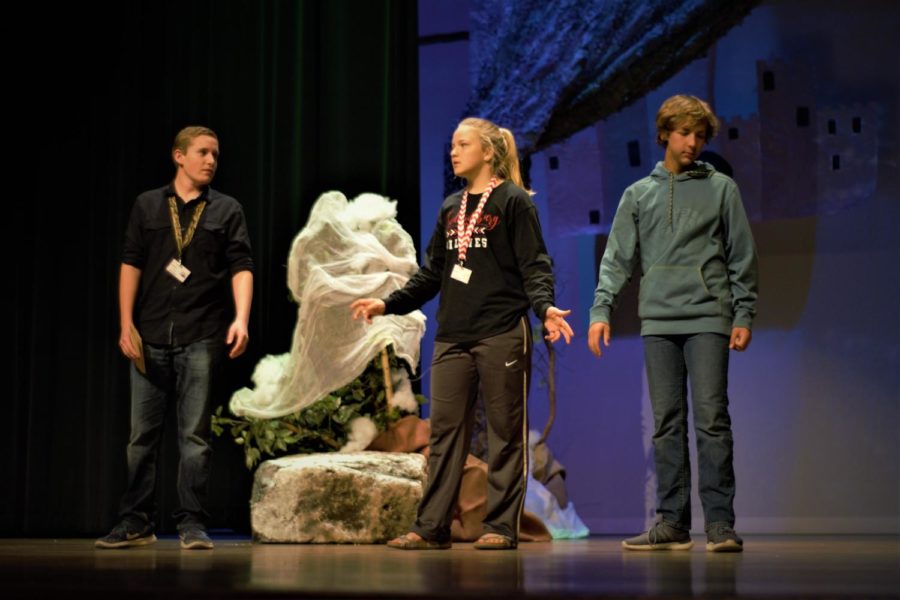 Valentina Chavarria and Shelby Brown
October 17, 2017
Cue the lights and strike up the band because the Fredericksburg High School theater crew will perform two productions this fall.
On Oct. 17 and Oct. 18 in the FHS auditorium at 7:00 p.m., everyone is welcome to step into the wintery land of Narnia in the Theater I class's version of The Lion, the Witch, and the Wardrobe. Siblings Peter, Susan, Edmund and Lucy must fulfill the prophecy and defeat the evil witch to give freedom back to Narnia.
The cast includes:
Aslan – John Rodriguez
White Witch – Madison Davis
Lucy – Kaitlynn Jones
Edmund – Denis Mustard
Susan – Mary Cornett
Peter – Daniel Hamilton
On Dec. 5-7 in the auditorium, the musical production of Harry Connick, Jr.'s The Happy Elf will get audience members into the Christmas spirit.  Join the happiest elf of them all, Eubie, on a mission to bring Christmas cheer to the naughtiest town of Bluesville.
The chosen cast of the musical is:
Eubie – Jacob Lees
Molly – Jenna Richerhauser
Hamm – Landon Priess
Gilda – Reily Wilder
Norbert – Grant Engel
Mayor – Efrain Gonzales
Gurt – Camille Herbert
Curtis – Ricky Haas
Santa – Jeremy Houston
Mrs. Claus- Addi Styles