Academic UIL Wraps Up Invitational Meets, Prepares for District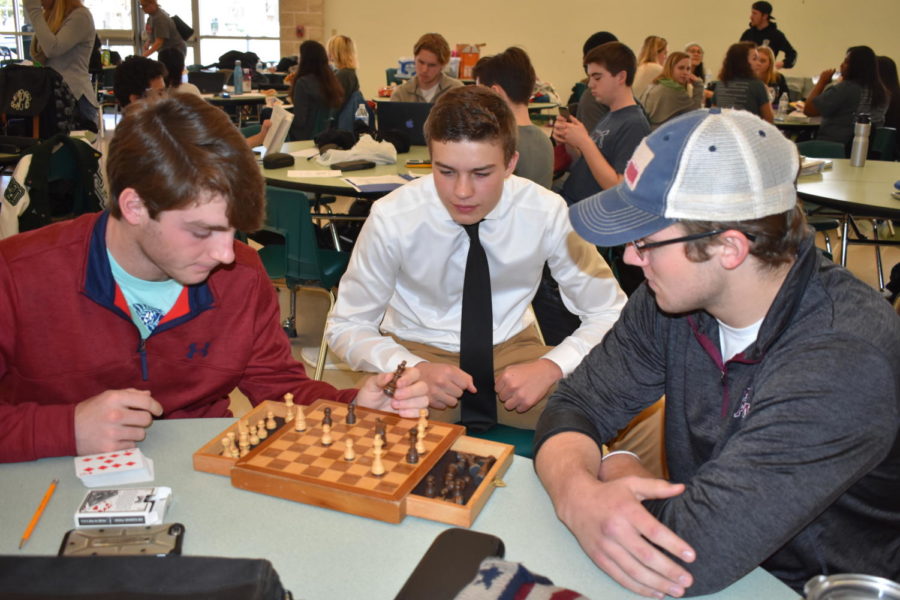 The Fredericksburg High School academic teams competed in four UIL meets this semester in  Lampasas, Burnet, Boerne and San Antonio Lee. The district meet will be held in Fredericksburg on March 23-24.  Students who place in the top three at district will then advance to the regional competition on April 13-14 in Corpus Christi. 
Competitors who placed at the invitational meets are listed below.
Lampasas UIL meet
Ready writing:
Landon Priess 3rd place
Lit. Crit.:
Landon Priess 4th place
News writing:
Jenna Najera 4th place
Spelling:
Victoria Tribino 6th place
Burnet UIL meet
Ready writing:
Landon Priess 2nd place
Norma Igarta 5th place
Boerne UIL meet

Current issues:
Carl Wilger 6th place
Lit. crit.:
Graham Hammond 3rd place
Number sense:
Chad Braden 5th place
Ready writing:
Graham Hammond 2nd place
Science:
Chad Braden 3rd Place
Editorial:
Claire Nevins 3rd place
Headline:
Delaney Whitworth 2nd place
News:
Hannah Thomas 3rd place
Julia Maenius 6th place
Copy Editing:
Julia Maenius – 1st place
Feature:
Caitie Huff  1st place
Claire Nevins 3rd place
Lee UIL meet
Accounting:
Jadon Trujillo 9th place
Current events:
Katarina Walker 5th place
Ready writing:
Graham Hammond 1st place
Landon Priess 6th place
Social studies:
Katarina Walker 9th place
Feature writing:
Claire Nevins 2nd place
News writing:
Catie Huff 9th place