The Pride of the Hill Country Band: From Marching Season to Concert Season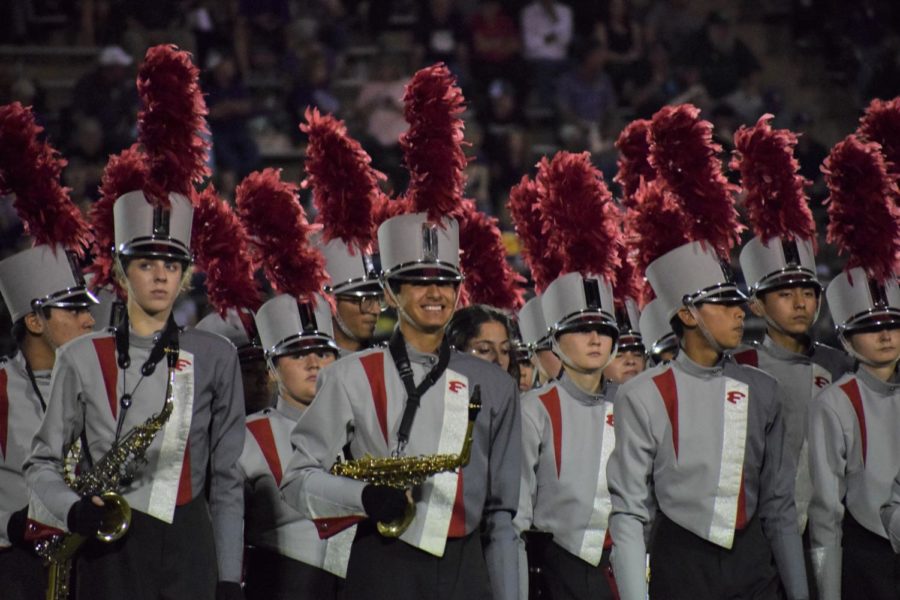 The Pride of the Texas Hill Country Band's 2018 marching season has unfortunately come to an end. This years show, titled "The Mandela Effect," consisted of music borowed from Giacchino, Jablonsky, Michael Jackson, Elgar and Cindy Lauper, and the marching show was arranged by Manny Maldonado.
Like every year, the band works endlessly to perfect their show for that year. From summer band camp to five hour long after school practice, they work to know their show like the back of their hands.
Even though they didn't qualify for state this year, both head band director, Jason Younts, and head drum major, Zaylie Stanton, said that this year was very much a success.
"My one indicator of success has nothing to do with  trophies or placement, I strive for our program to create joy in our students' lives daily and prepare them to better problem solve the world around them." said Younts. Stanton said "The band did amazing." She feels that the band has grown and bonded together differently than the past years and will miss the band when she graduates.
Band students are currently individually preparing for region auditions in December. They are also working on the annual Christmas concert in December and will be marching in the Christmas parade.