Movies, Movies, Movies!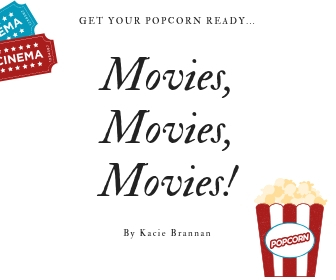 Hang on for a minute...we're trying to find some more stories you might like.
As 2018 comes to an end with 2019 right around the corner, the anticipation for new movie releases is almost too much to bear. With the countless Disney remakes and the numerous superhero films, 2019 is looking like the year to go to the movies.
Personally, I'm most excited for the Disney remake of the movie The Lion King. A childhood favorite, The Lion King never ceases to amaze me and will forever have a place in my heart. I'm excited that the new version will be live-action and hope it lives up to its 1994 predecessor.
Also live-action features will be the remakes of Dumbo and Aladdin. I find joy in knowing that a whole new generation will be experiencing these Disney classics for the first time.
Another highly anticipated movie on my list is Captain Marvel. This movie centers around a female superhero who becomes all powerful and protects the universe during an alien attack. For me, I'm excited for this release because the lead is female. Not many Marvel superhero/action movies have female leads and having this movie coming out is big for women and men alike.
So, get your popcorn ready for 2019, young and old alike should be well entertained. Box Office records are sure to be broken. As they might have said in 1994, "it looks like it's gonna be a banner year."
Most Anticipated Movies of 2019:
Glass – January 18
Godzilla: King of the Monsters – May 31
Dark Phoenix – June 07
The Secret Life of Pets 2 – June 07
Toy Story 4 – June 21
Spider-Man: Far From Home – July 05
It: Chapter Two – September 06
Frozen 2 – November 22
My Most Anticipated Movies:
A Dog's Way Home – January 11
Captain Marvel – March 08
Dumbo – March 29
Avengers 4 – May 03
Aladdin – May 24
The Lion King – July 19
Star Wars: Episode IX – December 20