Schneider Goes Big, Raises $1500 for Boys and Girls Club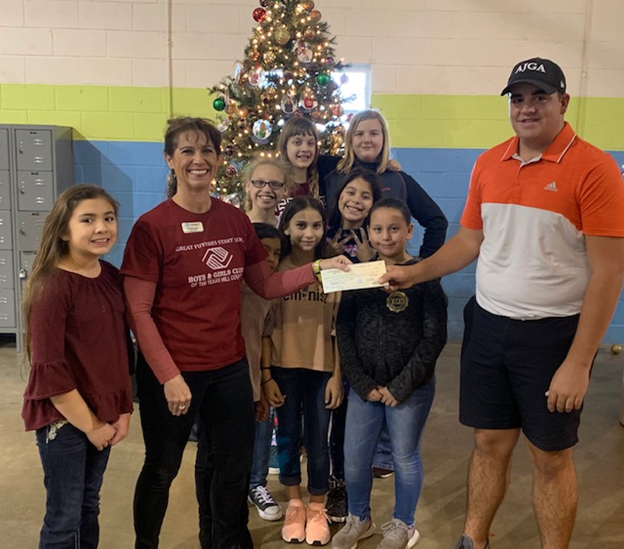 Denver Schneider raised a total of $3,256 with the help of Leadership Links in order to better help the Boys and Girls Club of Fredericksburg. Schneider started raising money over a year and a half ago and says he started out small.
"I started by making vouchers to try and get people to donate money as well as have people donate 5 dollars for every birdie I made throughout the season, "Schneider said.
The foundation that helped Denver raise the money, Leadership Links, is a foundation through The American Junior Golf Association (AJGA) that raises money to pay for scholarships for young golf players trying to play at the collegiate level. Schneider gave half of the money he raised to Leadership Links where they will give out scholarship money to golf players around the nation, and the other half he donated to the Boys and Girls Club.
"Growing up I had more opportunities than other kids, and I thought it would be good to give it to someone who didn't have the same opportunities as I did," Schneider said.
Denver Schneider's donation was received by Michelle Issleib, the director of the Boys and Girls Club, along with members of the organization.