Adaption to Adoption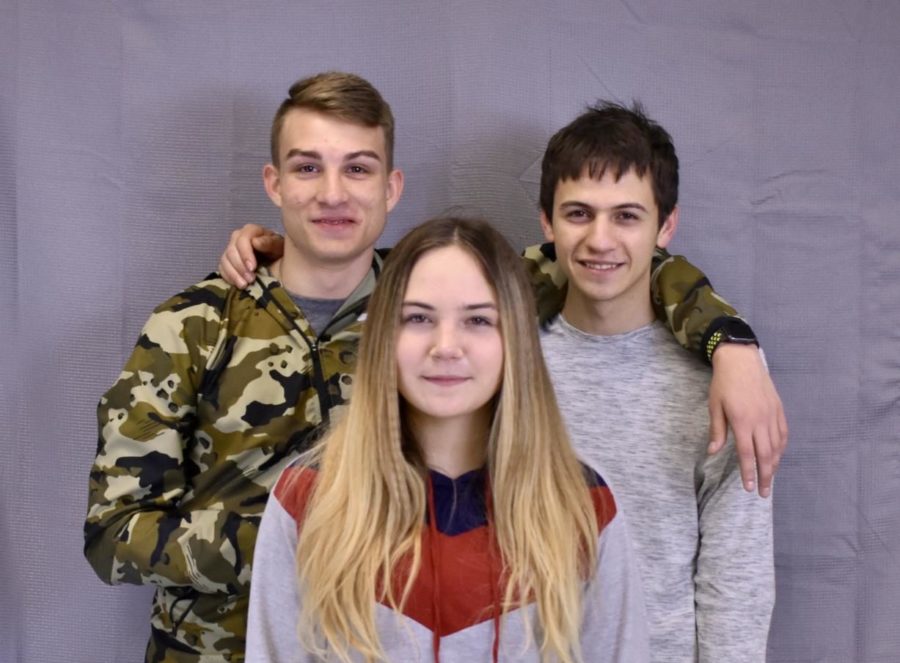 Most of us have lived comfortably our whole lives. With a few exceptions we have all been born in Fredericksburg, or at least in America, and raised by loving parents and generally not wanted for anything throughout our childhoods. It is easy to forget that there are people who are not given the same opportunities.
Last year sophomore Alex Bedford was adopted from Ukraine by a family in Fredericksburg.
"I lived in an orphanage before I moved here," Alex said. "Every time I say that people act so horrified, but it really wasn't so bad. It was basically just like living in a big house with a hundred kids."
Alex met his family through a child exchange program where they send kids who are living in orphanages in foreign countries to stay with parents who are thinking of adopting. After spending a month in America with the Bedford family, they asked Alex if he wanted to be adopted and move to America.
"When I first met my parents, it was really hard to communicate with them since I didn't speak almost any English, and they definitely didn't know any Ukrainian," Alex said. "Most of the time, when we talked, it was by using Google translate."
After living in Texas for a few weeks, Alex enrolled in Fredericksburg High School as a freshman, despite being 16, in order to have more time to work on his English.
"Everyone was really nice to me when I started school," Alex said. "It was weird at first when people would try to talk to me because I barely spoke English and couldn't even respond. I really appreciated the effort, but it was pretty awkward."
Alex's arrival caused a bit of a commotion throughout the student body. Everyone was fascinated by the idea of a new student, who couldn't speak English.
"Everybody at the school thought I was an exchange student," Alex said.
Moving to a new country is scary, but equally scary is leaving, and thinking you will never see all of your friends again.
"Alex and I were best friends at the orphanage," sophomore Bogdan Bedford said. "I was excited for him when we heard that he was going to be adopted, but I was also pretty sad."
But now, in a new development, Alex has now brought his best friend and his siblings to America, and the Bedford family has adopted them as well.
"When my parents came to the Ukraine to get me, they met Lyuba, Bogdan and their little brother Lyosha, and they really liked them," Alex said. "After I'd been living here for about a year, I asked my mom if we could bring them over here too and after about a month of thinking about, it she said 'sure.'"
Lyuba and Bogdan came to Fredericksburg and were adopted into the Bedford family on Dec. 24. When they first enrolled at Fredericksburg High School, they found themselves in the same situation as Alex from last year-none of them spoke English.
"Lyosha has been picking up English so fast. It's incredible," Alex said. "We'll be at the dinner table, and he'll start saying things in English, and we're all just thinking 'where'd you learn that from?' Lyuba and Bogdan haven't been having the same luck though since at school we try to teach them English, but at home we're all talking in Russian, so it cancels out."
Moving to a new country can present a lot of new struggles, and an equal amount of new opportunities. With new experiences come fears and inhibitions, but those experiences can be ultimately beneficial in the end. After graduating high school, Alex plans to attend the police academy and Bogdan hopes to go to college.
"I'm really glad to be in America," Alex said.  "It wasn't exactly bad in the Ukraine, but after 16 years I was just sick of it, and I love it here."