Reap What You Sow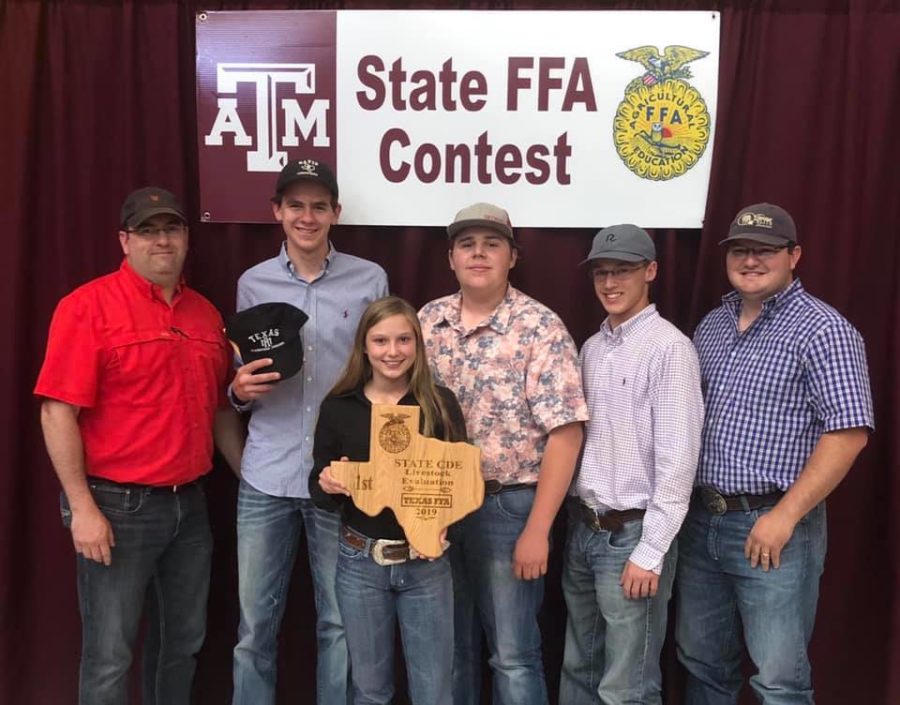 Hard work, preparation and commitment. These words describe the effort of the Fredericksburg's Ag Mechanics students, who have reaped the benefits of the work they put in over this last year. 
Ag mechanics classes in high school teaches students hands-on techniques that are crucial to anyone aspiring to further their studies in agriculture. Students organize their projects from building cattle trailers, to remodeling tractors, to welding branding irons. 
Fredericksburg's Ag Mechanics class had one of their most successful years in terms of show placement. Senior Kaiden Itz showcased his award winning 32' tri-axle trailer in shows across Texas, bringing in second place in the Houston show held on March 15-16. Itz started working on his trailer last year in April, and his planning and preparation was one of the key components to his success this year.
 "Since I was by myself, I had to plan the whole trailer out well in advance," Itz said. "Even before last year's ag mechanics shows ended, I started ordering metal and getting my equipment together since I knew it would be a challenge being by myself."
Fredericksburg seniors Dalton Keener and Tucker Klein also turned heads with their 26' lowboy gooseneck trailer built entirely from scratch. Their trailer took them all the way to the San Angelo show where they placed third. 
            "I was hoping for a second or first place medal," Keener said. "But at a major ag mechanics shows, it was definitely a blessing."
            Senior Evan Barnes also had a successful year with his vintage, renovated 1952 Ferguson tractor. Barnes's renovated 1952 Ferguson TO-30 grabbed the attention of judges at multiple shows. Barnes placed first in the county stock show in Fredericksburg and sixth in the Houston stock show.
            "I started working on it around April of last year," Barnes said. "I worked on it every night, every weekend. I stayed up late working on it until about nine. I had to take it down to every nut and bolt and then put it back together."
            This year's seniors have used this experience to take a big step towards their future careers. Ten thousand dollars in scholarship money was awarded to Itz at the San Antonio Stock Show in February. Barnes also earned $1,000 of scholarship money at the Kerrville Stock Show. This scholarship also gave back $3,000 which was distributed between the rest of the Fredericksburg Ag mechanics class. Putting the money earned aside, these FHS seniors gained valuable life lessons throughout this process. 
            "Over the course of this project I've enhanced teamwork skills, furthered my skills as a fabricator and became a better problem solver," Keener said. "At shows I was pushed out of my comfort zone and became a better communicator and more outgoing."