Barreling Towards Success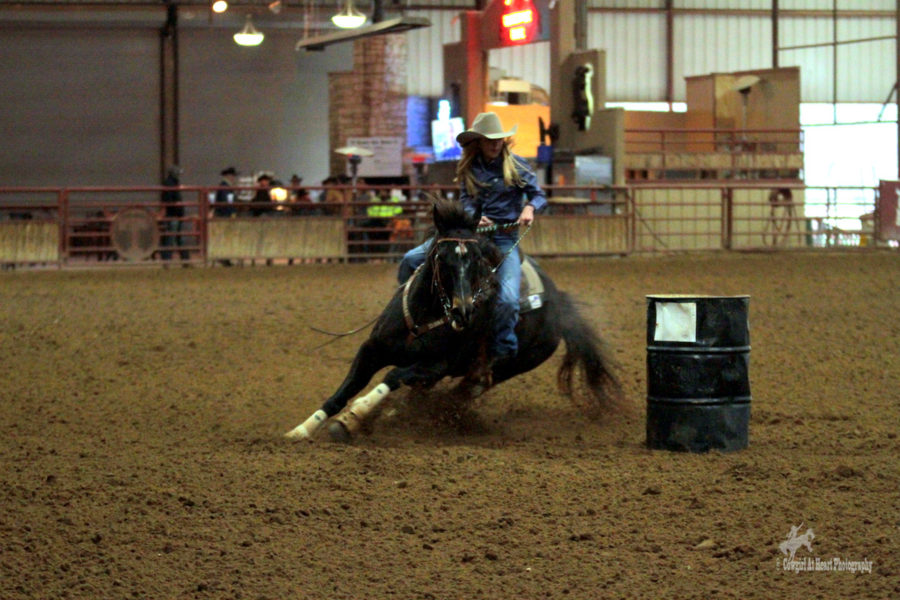 Everyone has a sport of choice, be it bats or balls or laps or even horses. Weaving around barrels at breakneck speed on horseback may sound nerve-wracking to some, but for FHS freshman Kallyn Snedecor, it is her sport of choice. On June 8-15, Snedecor will compete in barrel racing and pole bending at the state competition in Abilene.
"The point of barrel racing is to go around each barrel as fast as you can," Snedecor said. "They place it by time, so whoever finishes the course fastest wins. In poles you weave up and down around six poles as fast as you can."
Snedecor's family has a legacy of rodeo greatness, with her father holding four world champion titles and a horse raising grandfather.
"I've been riding horses as long as I can remember," Snedecor said. "My dad just kind of raised me doing this."
Amazingly, this is not Snedecor's first time competing at the state level. Having competed in rodeos since sixth grade, Snedecor has competed at state three times already, and in eighth grade advanced past state and on to nationals.
"I went to nationals last year," Snedecor said. "I didn't do as good as I would have liked to, but it was still a good experience. I'm definitely proud to make it to state this year."
Barrel racing and poles are just two of Snedecor's three events.
"Barrel is my favorite, but I also compete in Poles and Breakaway," Snedecor said. "Breakaway is a roping event. You rope a calf and your score is based on however fast the rope pops off the saddle horn."
Despite having a lot of experience racing already, Snedecor is still intimidated by competing among older high-schoolers, yet she is still a force to be reckoned with.
"This is my first year competing at a high school level so I'm proud of myself for even getting this far," Snedecor said. "I'm just really excited about what's coming up."