Emily Weiss Built Glossier from a Blog to a Brand                            
Over the years, careers have become more and more creative. Instead of focusing on what is going to earn them the best living, people are focusing on what they are interested in and creating jobs for that. This is called entrepreneurship. Entrepreneurs are becoming more and more relevant as time passes, but how does one earn the title of an entrepreneur? That's easy.  Find something in the world that you don't like, or think can be fixed and then, find a way to fix it. That is exactly what Emily Weiss did.
Emily Weiss founded the online makeup and skincare brand, Glossier. The brand launched in 2014, and over the last four years, it has grown into a multi-million dollar company. Weiss started the skin and makeup line to provide people with products that they want and ask for. She started a revolution of beauty that was not made exactly for people, and more with them. But how did she allow people to be a part of this process?
Weiss did not start with a product. She actually started out with a blog called Into the Gloss where she interviewed different models and celebrities on their morning routines. She had the blog for four years before initially launching Glossier, and over that time she gained a massive following. The blog provided a gateway to conversation about beauty. So when she decided to put the products into the world, she knew exactly what people wanted. Her line has become very popular in America, but are her products worth it?
Over this year, I tried some of Glossier's most popular items; including the mascara, concealer, lip balm and brow gel. Now, these products are not exactly cheap. But I wanted to see if you get what you pay for, or if it's really not worth the extra cash. For the most part, I was not disappointed, but you should know what you're getting into before buying it.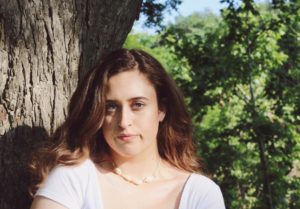 By far, my favorite thing I own is the lash slick, or the mascara, which retails for $16. It's no secret that Glossier's products are meant to look invisible on the skin, and it doesn't stop with lash slick. This simple mascara definitely isn't the look if you want a more dramatic appearance, and neither are most of the products sold. But it's the perfect mascara for a "no makeup" makeup day, or a more subtle look. The actual mascara wand is my favorite thing about it, because it makes it almost impossible for clumps.
The second thing I tried was the $18 stretch concealer, and I have to say I'm a little underwhelmed. If you already have perfect skin, you'll love it. However, if you're like me and skin isn't exactly glowing, I might not recommend it. The concealer has virtually no coverage, so when you're trying to cover up that annoying zit or hide your under eye bags, I wouldn't trust this concealer to do the trick. I do sometimes use it as a light coverage foundation, and layer a different concealer over it. But I won't be using it as a concealer any time soon. At least not until I've achieved the perfect skin that this was made for.
The balm dot coms are very close to the top of my list. I bought three at first, and absolutely loved the coconut one. And when it came out, I had to pick up a mango one because I loved these lip balms so much. The formula leaves your lips feeling sexy and smooth, and the flavors smell amazing. If you want a more fruity scent; mango, cherry or coconut will take you on vacation. But if you wanted a more subtle and sweet scent, rose, or mint are the way to go. All around, I loved all of them, and I'll definitely buy more when I run out.
Boy Brow. This product has taken over Glossier's website completely. The first thing someone mentions when they hear the word Glossier is Boy Brow. Boy Brow retails for $16, which really surprised me based on how small the product actually is. But despite how overpriced it seemed to be, I knew I had to try it. My Glossier collection just wouldn't be complete without the famous brow gel… And I'm not disappointed. It really does make my eyebrows that much better. If you're the sort of person that doesn't like to wear a lot of makeup, or doesn't really know anything about makeup, you should give Boy Brow a try. It basically just combs out your eyebrows and makes them look a little bit more defined. The only complaint I have is the amount of product you actually get. The package is very small, so I knew when I got it that it wasn't going to last very long. But even then, I would buy it again.
It's no secret that Emily Weiss has single handedly revolutionized the makeup world. Her idea to create makeup that was light coverage and easy to use has become popular with a lot of other makeup brands such as MILK and Fenty Beauty. Into the Gloss continues to remain active, giving users tips and tricks on not just Glossier makeup and skincare, but many other brands. Weiss has paved the way to more natural makeup, and people all over America, including myself, are racing to give it a try.