Tennis Team Cinches Win Against Boerne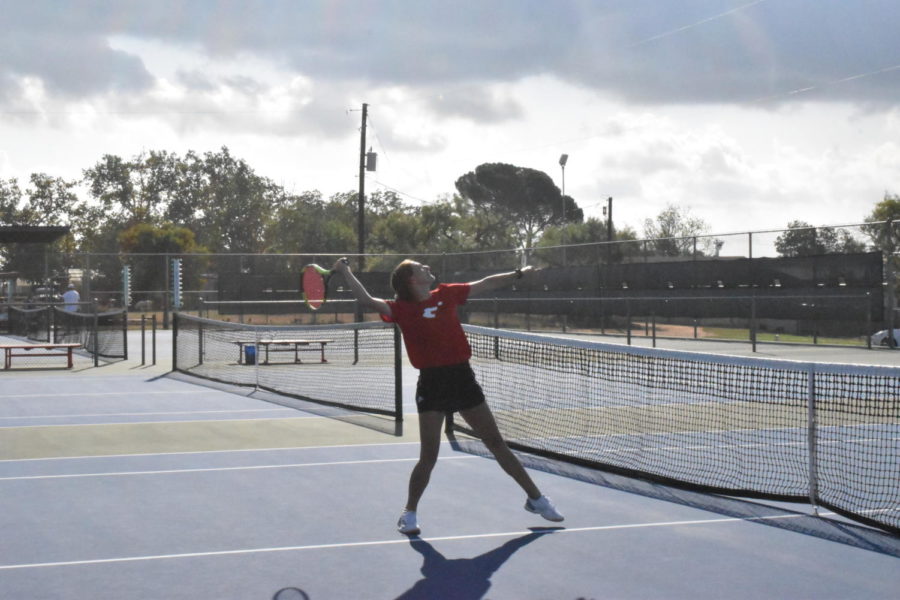 The Billie tennis team faced off against the Boerne Greyhounds on Saturday Sept. 21. The Billies won the match 14-5, ensuring a great start to district play.
Winning boys' singles was Thomas Wainwright, David Lindsay, Jarris Hawkins and Denis Mustard. Wainwright won with the score 6-1, 6-3, Lindsay with the score 6-3, 6-1, Hawkins 6-2,6-1 and Mustard with the score 6-3,6-4.
Girls' singles dominated the Greyhounds, winning six of the seven matches played on the day. Olivia Alvarez won with the score 6-2, 6-3, Avery Stephens won 4-6, 6-3, (10-6). Jaci Spies also won with the scores 5-7, 6-4, (10-7), Amy Dittmar with the scores 7-5, 6-1, Bella Rodriguez won with the scores 6-2, 6-0 and Karina Gonzales also with the scores 6-2, 6-0.
Girls' doubles didn't disappoint, winning all three matches on the day. Spies and Stephens won 6-3, 6-4, and Alvarez and Rodriguez 6-1, 6-2 and Dittmar and Gonzalez managed a win with the scores 6-0, 6-2.
Lindsay and Wainwright took home the only boys' doubles win on the day for the Billies with scores 6-1, 6-0.
The only mixed doubles' match on the day was played by Jarris Hawkins and Emilia Smajstrla, with the Billies taking home the win with the scores of 6-3, 6-1.