Swim State Qualifiers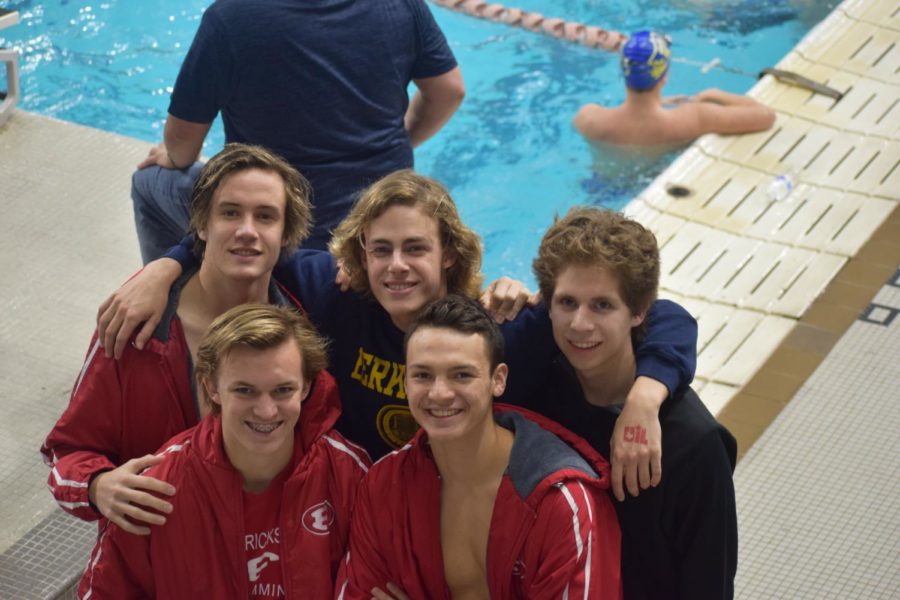 Cami Tubbs, Staff
February 26, 2019
State Qualifiers 
Cami Tubbs 
                The Battlin Billie Swim team competed at the University of Texas on Feb. 15-16. The FHS boys team placed 30th among the 5A teams at state. 
                "We are extremely proud of Troy Kneese, Tony Martinez, Graham Hammond, Tyler Smedley, Will Shepard and Zach Willis and look forward to a promising season next year," Coach Mike Myers said. 
                Martinez placed 10th in the 200 Free with a time of 1:43.97. Martinez placed 10th in the 500 Free with a time of 4:47.21. Kneese placed 13th in the 100 back with a time of 53.12 and placed 15th in the 50 Free with a time of 22.20. The 400 Free Relay placed 19th, setting the school record with a time of 3:20.27 and consisted of Hammond, Kneese, Smedley and Martinez, but just missed the finals on Saturday.  
This year Martinez and Kneese both advanced in two individual events as well as part of our 400 Free Relay team. Both Martinez and Kneese qualified for the finals on Saturday and placed in the top 16 in each of their individual events.