Billie Softball Comes Out Victorious Against Boerne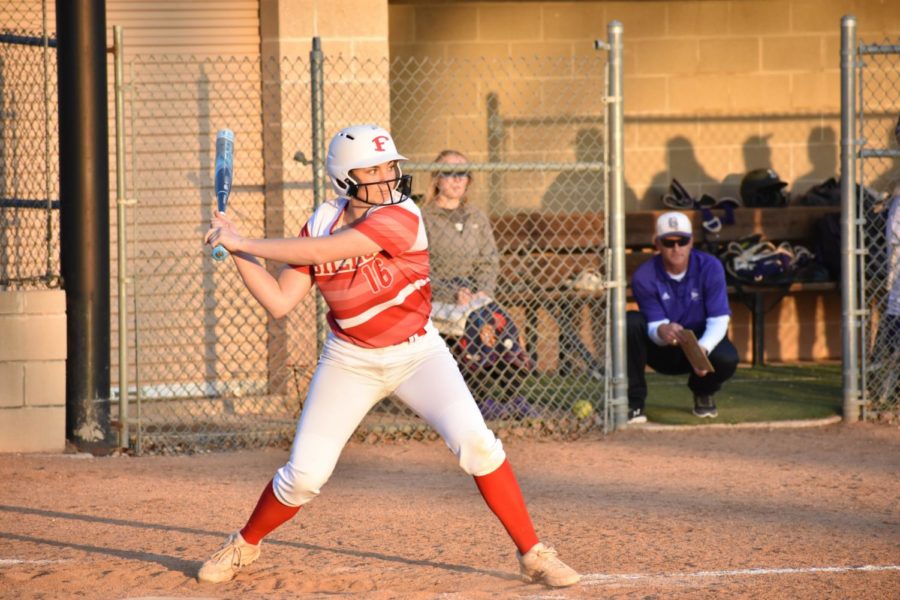 Cami Tubbs, Staff
March 27, 2019
The Greyhounds were up 8-1 in the fourth inning. Going into the seventh inning, the Billies hit across four runs tying the score 8-8. Madi Findley's walk off in the eighth inning broke the tie, winning the game for the Billies 9-8.
During the extra eighth inning AJ Davis walked, and Olivia Findley was put in to pinch-run. Kamryn Robinson sacrifice-bunted, and moved Olivia Findley into scoring position for her sister Madi, to hit her in.
Earlier in the game, Kate Wenzel doubled in the seventh inning, hitting in Ashlyn Weinheimer and Grace Duecker. Tying things up between the teams, Ella Weinheimer hits a RBI double, scoring Wenzel and gaining the eighth run for Billies.
Ella Weinheimer led the Billies against the Boerne Greyhounds offensively and defensively with three hits, three RBIs, and pitching all eight innings.
The Billies had 15 hits throughout the game. Ella Weinheimer, Ashlyn Weinheimer, Duecker, Wenzel and Madi Findley collected multiple hits for the Billies. Both Ashlyn Weinheimer and Ella Weinheimer scored 3 RBIs and Wenzel scored 2 RBIs.
The Billies play next against Canyon Lake at home on March 26.