Billie Baseball Start off 1-1 in District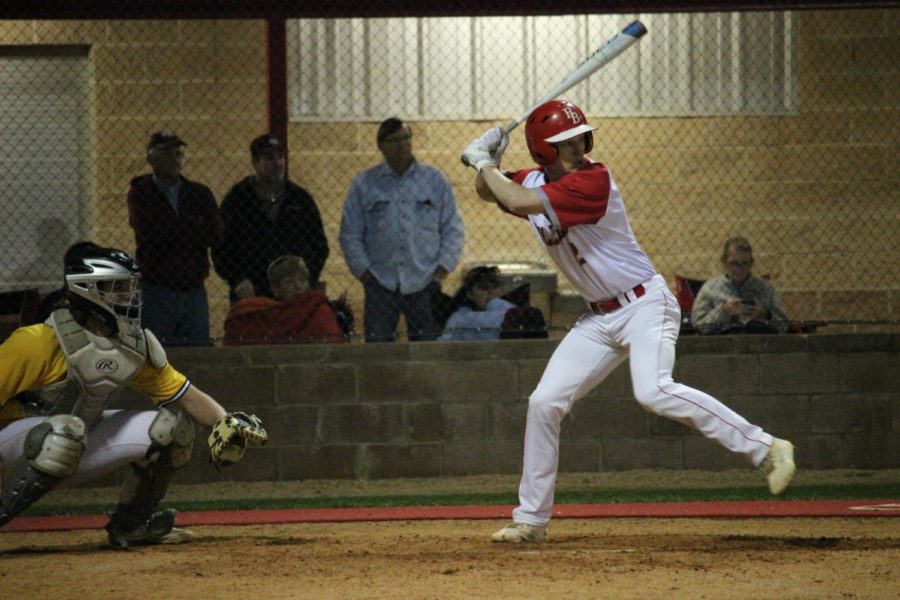 Dilllon Rabon, Staff
April 18, 2019
The Billies Take Down the Bulldogs in District Matchup
The Billies traveled to Bandera on March 26 in a district matchup looking to get back on the winning slate. The Billies did just that as they came home with an 8-1 win, starting off district strong.
Hobbs Price led the way for the Billies at the mound, surrendering only three hits and managed to strikeout the Bulldogs 11 times, ensuring the win for the Billies.
Jarrett Beard, Price, Willy Sebera and Cole Immel all led the Billies with two hits, followed by Brady Staedtler, Hunter Metzger and Tucker Elliott with one a piece. 
Brady Staetdler led the team in RBIs with two and Beard, Price, Metzger, Immel and Elliott all had one each.
The Billies look to use this win as momentum going into district play and finish out the season strong. The Billies play their next game at home on April 18 against The Wimberley Texans and look to bounce back after falling short against them earlier in the season.