Billies Win District Title Against Llano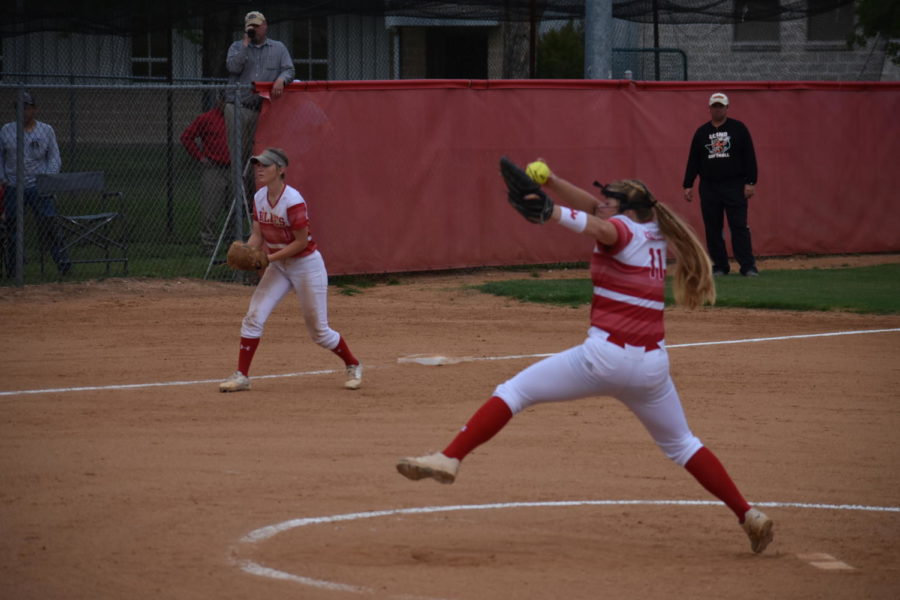 The Billies earned the district title for the second year in a row. The Billies finished their district games strong winning against Llano 10-0.
Emery Boettcher started the game out pitching for the Billies. Offensively in the first inning Madi Findley is the first to bat and hits a single. Findley steals second and moves to third on a hit single from Ashlyn Weinheimer. Kate Wenzel hits a triple sending the ball to the right fielder. Wenzel and Ashlyn each score a run for the Billies. In the second inning, Mia Torres singles, allowing Findley to score for the Billies.
In the third inning Duecker hits a triple. Ella Weinheimer hits and sends Duecker home.
Starting up the fourth inning Jessica Hardin gets hit by a pitch. Wenzel singles moving Hardin to second. Morgyn Granville hits a single bringing Hardin to third base. AJ Davis hits and Hardin scores a run for the Billies.
The bottom of the sixth inning Davis hits and Duecker advances to third. Kamryn Robinson singles allowing multiple plays for the Billies. Duecker scores a run and Davis advances to second base.