The Billies Finish District On a High Note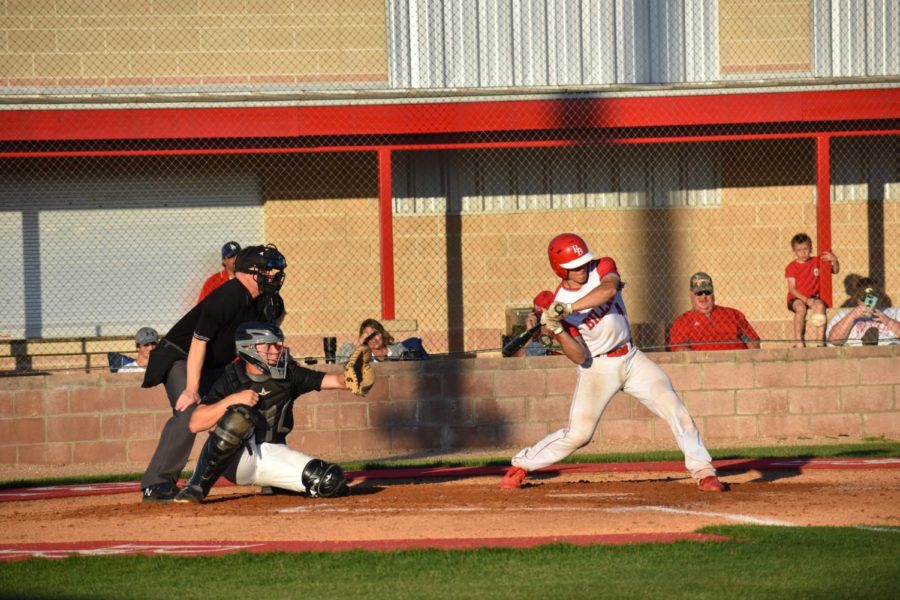 The Bilies matched up against the Llano Yellow Thackets on senior night on April 26 for a game that would determine their playoff destiny.  The Billies came out on top with the score 5-2 in their final district game landing them a spot in the playoffs.
Jarrett Beard was the primary pitcher for the Billies in this game, as he managed to strike out six batters while allowing only two runs and four hits through seven innings.
The Billies scattered seven hits through the course of the game. The Billies managed to take advantage of those hits, scoring five runs. Beard, Dax Dietrich, Hobbs Price, Willy Sebera and Tucker Elliott were the five batters who scored for the Billies, scoring one run each.
Earlier in the week, the Billies faced off against Canyon Lake on the road on April 23 winning 9-8.
Price was the primary pitcher for the Billies, pitching four innings, while striking out seven and allowing four runs. Brady Staedtler came in and pitched one inning, allowing three runs while managed to strike out one for the Billies. Beard and Dietrich also pitched for the Billies, striking out four combined.
Beard and Price led the way for the Billies as they both hit a home run, leading the Billies to victory. Price led the team in runs scored with three, followed by Dietrich with two and Beard, Sebera, Staedtler and Elliott had one each for the Billies.
With these two crucial wins, the Billies have clinched a playoff spot in which they will face off against Liberty Hill in the first round.