Track Focuses on the Finish at Region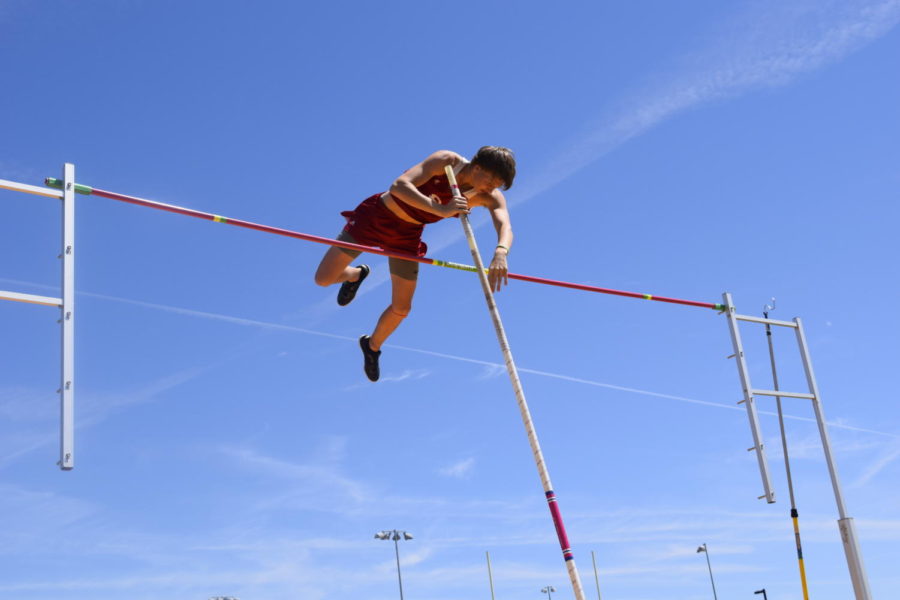 Varsity girls' and boys' track teams competed at the UIL Region IV-AAAA track meet on April 26-27 in Kingsville. The top two finishers qualify to compete at the state track meet on May 11, at Mike A. Meyers in Austin, Texas.
The varsity girls took the title of Region IV-AAAA Runner-Up and have four athletes competing at the state meet. Junior Aleah Constantine will compete in 100m Hurdles, 300m Hurdles and the 4x400m Relay. Sophomore Anna Gold will compete in the 400m Dash and the 4x400m Relay. Seniors Molly Pluenneke and Mia Torres will compete in the 4x400m Relay.
The varsity boys took fourth place of the Region IV-AAAA, the highest finish for at the meet for the boys since 2009. Qualifying for state is senior Ben Ferris in pole vault, and sophomore Andrew Kendrick in the 3200m Run.
Girls
Shot Put
4th place AJ Davis
10th place Landri Sagebiel
Discus
5th place Elizabeth Sebera
7th place Landri Sagebiel
Pole Vault
5th place Aleah Constantine
8th place Sydney Slaughter
Long Jump
7th place Anna Gold
100m Hurdles
1st place Aleah Constantine
6th place Sydney Slaughter
100m Dash
4th place Anna Gold
400m Dash
1st place Anna Gold
300m Hurdles
2nd place Aleah Constantine
4x400m Relay
1st place Mia Torres, Aleah Constantine, Molly Pluenneke, Anna Gold
Boys
Discus
6th place Cristian Avilez
Triple Jump
13th place Cristian Hernandez
Pole Vault
1st place Ben Ferris
5th place Tucker Klein
High Jump
6th place JT Watson
7th place Kade Spies
3200m Run
2nd place Andrew Kendrick
800m Run
16th place Kolby Brasher
400m Dash
4th place Troy Kneese