Varsity Volleyball Annihilates Poteet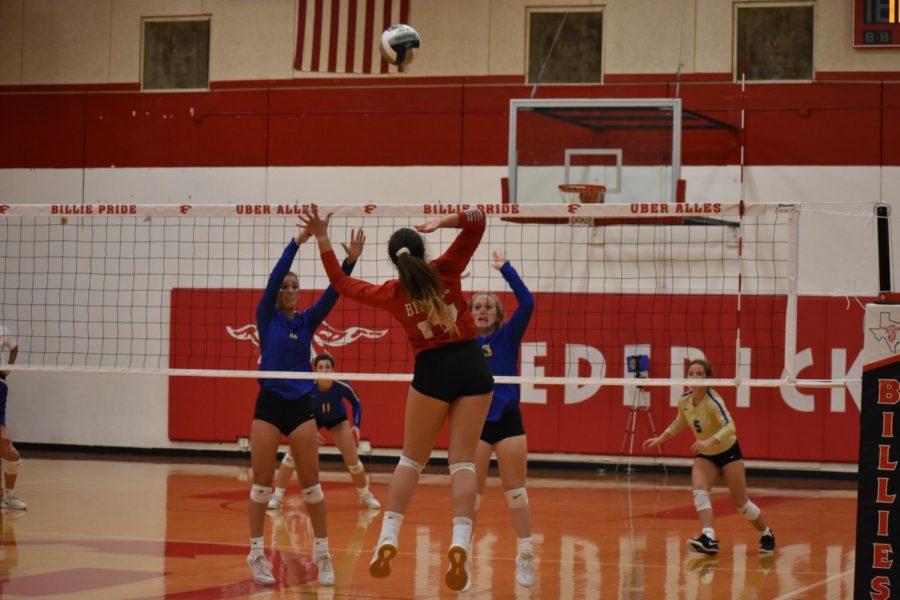 The varsity volleyball team faced off against Poteet on Tuesday, Sept. 10 in a non-district matchup. The Billies were in full control, as they won the first set 25-9, the second 25-19 and finished the third set 25-17, to ensure a Billie win and a perfect 3-0 on the day.
Avery Stephens led the team with seven kills, Jaci Spies with 18 assists, Karlie Nebgen finished with 12 digs. Megan Wahrmund had the only block for the Billies on the night.
 "We had a great start in set one, then slowed a little in set two.  Our offense started clicking in set three where we finished with 13 kills in the set.  We've been flat on Tuesday's to start the match. We were better there tonight, but now need to concentrate on our second sets," Coach Jason Roemer said.  "Poteet had trouble handling our serve game, and we really pressured them with 25 aces. Overall, a great night for us as we continue to handle the adverse situations in matches and find ways to compete and win."
The Billies play their first district matchup on Friday, Sept. 27 against the Bandera Bulldogs, as they look to start off district play on a high note.