Billies Cross Country Advances to State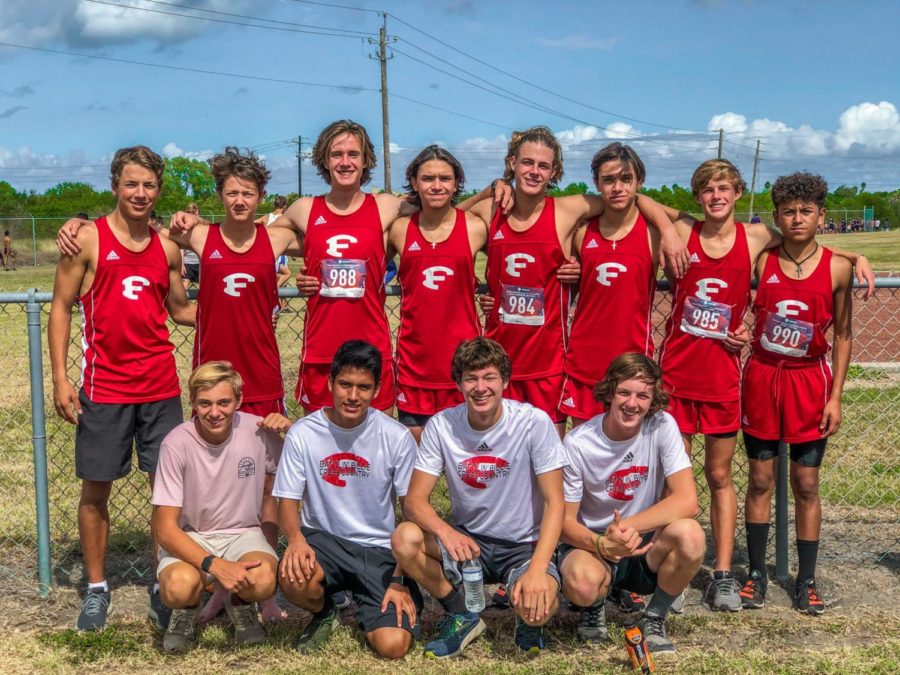 The boys' cross country team competed at regionals on Oct. 28 in hopes of advancing to state for the second time in three years. After getting first in district the week before, the Billies proved themselves once again, getting fourth at regionals and advancing to state.
The Billies top runner, Andrew Kendrick, destroyed the competition through the first two miles and ran within the top five, on pace for a first place finish. Just after the second mile mark though, he collapsed from heat exhaustion, making him unable to finish the race.
The other Billie runners were on their game though, placing well enough to help them advance to state. Khristian Torres finished 24th overall with a time of 17:32, and finishing close behind was Ray Romero placing 27th overall with a time of 17:35. Next up was Troy Kneese finishing 31st with a time of 17:43 and Kaleb Torres finishing 48th with a time of 18:00. Miles Hammond finished next for the Billies, placing him 68th overall with the time of 18:40, followed by Graham Hammond who placed 84th overall with the time of 19:12.
"Conditions were good today at race time with a little breeze and temperatures around eighty. It was slightly humid, but nothing like the hot temperatures we had been experiencing this season," Coach Daniel Aldrich said. "The boys started the race just like we planned by getting a strong start and getting all runners into the top 50 place position at the 800m mark. I am extremely proud of how the boys competed today and am looking forward to our training days for state as we prepare for our 12:30p.m. race time on Saturday, November 9th in Round Rock."