The Billies Look to Have Another Successful Season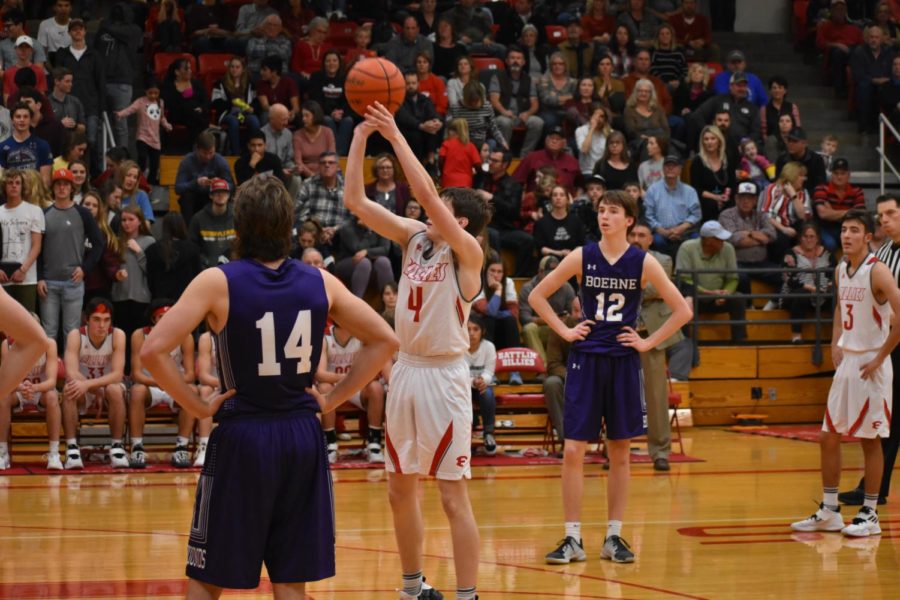 The boys' basketball team kick starts the 2019-20 season on the road against Lago Vista on Nov. 19. The Billies had a pretty successful season last year, going 9-1 in district but ended up co-district champions after going 1-1 against Boerne. The Billies made it to the third round of playoffs before being knocked off by Navasota, due to a buzzer beater.
The Billies look to use last year's loss as motivation going forward, and all have high hopes going into the season.
"I have high expectations," Coach Tim Kaman said. "We have a very good junior class to go along with our good senior class.  As long as we play hard, intelligent and together as a team, we will be successful.  I look to have a very exciting season."
The players are also super anxious to get the ball rolling on a new season and have their own expectations set as the Billies look to make another playoff run.
"I expect us to dominate the competition in district and use that as fuel, helping us go deep in playoffs," Colby Brasher said.
Ryan Davis looks to have a great season and thinks this team can do big things. "I really think we will have a great season. We have a great group who love the game and the process," Davis said. "I really do think we can make it to the regional tournament. We have a close knit group that will put it all on the line for each other and I can't wait to see where that takes us."
Junior Matthew Monger knows the potential this team has. "I've seen my teammates work hard all offseason and improve, which is going to make us hard to beat," Monger said. "Everyone on this team wants a state championship, which means we're going to have to fight for every win each time we step on the floor and continue to improve."
This team looks to meet all their expectations after coming so close to advancing to the regional tournament the year before. The diversity on this team is going to be tough to match and they hope to use that to their advantage throughout the season.