Rotary Youth Exchange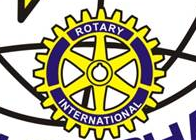 Traveling the world and experiencing a new culture is not something that can be taught in a classroom. People always say that traveling is the best education, and I completely agree. Unique opportunities and seeing how different people view the world is the best way one can grow as a person, especially at a young age. Being an exchange student is doing exactly that. 
Rotary is a worldwide service organization that strives to improve the quality of life in their communities, promote high ethical standards in all vocations, and help build goodwill and peace. A service activity that Rotary does every year is the Rotary Youth Exchange (RYE) program for students from the ages of 15 to 18. RYE is a program for students who are interested in learning or improving a language, and adapting to a new culture and way of life.
The type of exchange that comes to mind for most people is the foreign exchange student that you get at your school every year. This is the long term exchange program. In the long term program, students live with multiple families and go to school in their respective host country for a 10-12 month exchange. As a student who has personally become friends with the long term exchange students at my school and in my Rotary district, these students learn the language fast, make many friends, and have the time of their lives. There is a common saying among the long term students: "exchange is a life within a year."
If leaving home for a whole year is too daunting, the short term exchange is the perfect alternative. The short term exchange is done over the summer between two families. The student will be matched with another exchange student in a different contry, and for about one month, one student goes to live with the other exchange student and their family. At the end of that month, both exchange students will travel to the other exchange student's country and live with their family for a month. This is perfect for students looking to spend a summer with another student who also wants to experience a new culture and share their culture.
For both long and short term exchanges, students get to be an ambassador for their country and community, adapting to a new culture and way of life, make lifelong friends from their host country and students from around the world, build memories and leadership skills. Students in the past have gone to Germany, Switzerland, Spain, Italy, and France, but there are 100s of countries to pick from.
The Fredericksburg Rotary Club is now taking applications for the Rotary Youth Exchange for the summer and fall of 2021. The deadline for applying is October 15, and if you are interested in applying for either term, contact the Rotary club or email Carl Luckenbach at [email protected]